Parmesan Cheese Substitutes: Parmesan cheese is an Italian hard granular cheese that is made from cow's milk. It is one of the most popular and mostly used cheeses in the world with a nutty flavor that adds depth to your dish. This versatile cheese can be used in all recipes from sauces to breads.
You might need Parmesan cheese substitutes for many reasons in different recipes, so here we are giving the list of the best substitutes for Parmesan cheese. Next time, when you really need an alternative for cheese while cooking, try the below-mentioned ingredients.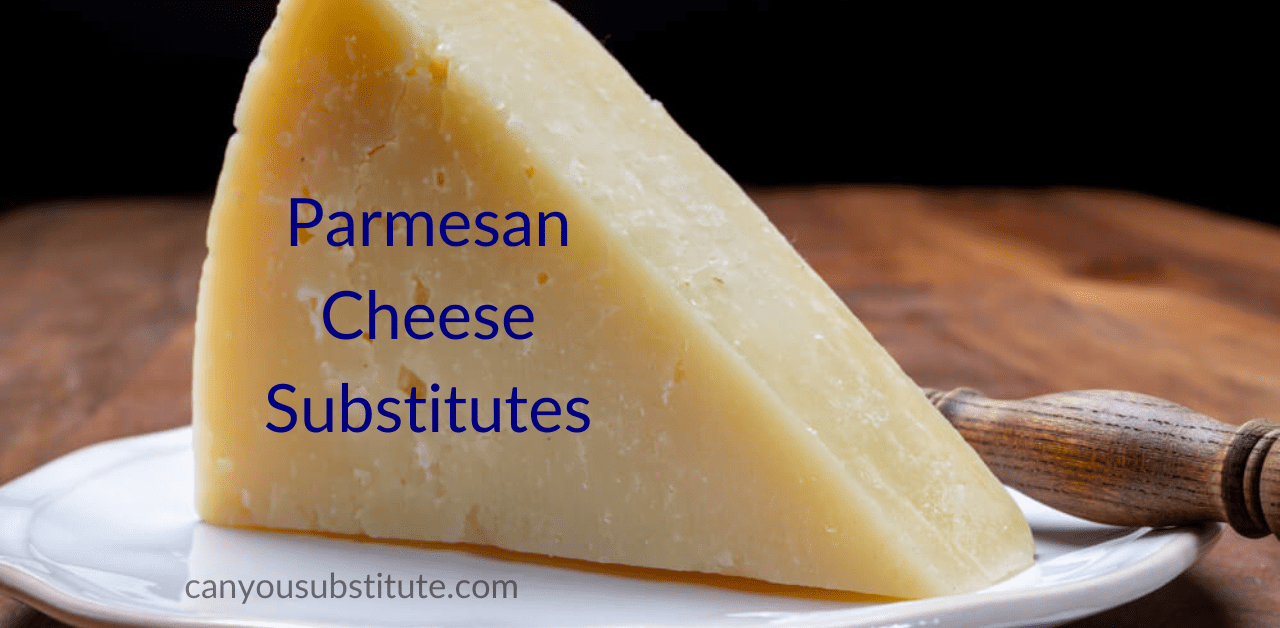 Best Parmesan Cheese Substitutes - Dairy Substitutes for Parmesan
Parmesan cheese is also called Parmigiano in Italian cuisine. The taste of shredded or grated parmesan is famous for various pasta and pizza dishes. Adding grated parmesan to your dish at the final stage makes a meal.
The rich flavor comes from being aged. The longer shelf life cheese has better flavor. Few cheeses can last up to 36 months. Here are the simple and delicious Parmesan Cheese Substitutes to add to many sauces and other dishes.
Romano
Percorina Romano
Piave
Manchego Cheese
Feta Cheese
Granada Padano
Grated Mozzarella
Romano
Romano cheese is the American version of cheese. It is an excellent Parmesan cheese substitute. It has a salty, sharper flavor and a harder texture than Parmesan. It is used to improve the flavor of various baked dishes, soups, sauces, pasta and pizza toppings.
While substituting Romano cheese with Parmesan, keep in mind that it has a stronger flavor, so consider adding in fewer quantities.
Piave
Piave is an Italian cow's milk cheese that is named after the Piave River. It is one of the best dairy Parmesan cheese substitutes. The main difference between Piave and Parmesan is their age. Piave is aged for 12 months which is three fourth of the Parmesan.
This hard and cooked curd cheese has a dense texture. Its sweet taste and creaminess make it easier to incorporate in various recipes.
Melt some butter in a saucepan with cream, garlic and Piave cheese. Heat them on medium heat before adding them to pasta.
Feta Cheese
Feta cheese is a crumbly white cheese with a sharp and salty flavor. It is best to choose feta cheese as a substitute for Parmesan for adding flavor to salads, pizzas and other recipes.
The texture of feta and Parmesan are not the same, but flavor can be replaced in most recipes. You may not require the same proportions of feta instead of parmesan as it has a powerful taste.
For getting the best results, when you are using feta as an alternative, crumble it over the top of everything you are cooking.
Granada Padano
Granada Padano is an Italian cheese with a strong nutty flavor like Parmesan. Its consistency is softer than Parmesan cheese, which makes it easier to melt into sauces and adds creaminess to your recipes.
This cheese goes well with salads, pasta and toppings on pizzas. The texture of Granada Padano is not crumbly as Parmesan, due to its high moisture content and flavor it makes a great substitute.
Manchego Cheese
Manchego is a Spanish version of Parmesan cheese. It is mostly used in eggs or grated on top of salads. While Manchego cheese and Parmesan has many similarities, their flavor is milder than Parmesan. This makes an easy Parmesan cheese substitute that will not affect the overall flavor of the recipe.
It is the best choice to use instead of Parmesan with a soft flavor. It is used in making any dish or mixed with anything to create a creamy consistency.
Grated Mozzarella
Mozzarella is the Italian cheese that is traditionally made with Italian buffalo milk. Compared to Parmesan, mozzarella has a mild flavor. It even has a different texture. Despite these differences, mozzarella is the best Parmesan Cheese Substitute in many recipes.
mozzarella cheese melts easily and gives a rich creaminess to the pasta sauces and risotto. Moreover, the grated mozzarella can be used as toppings for salads and pasta.
 
Vegan Substitutes for Parmesan Cheese
The following is the list of dairy-free Parmesan cheese substitutions. Choose a convenient product and start replacing them with Parmesan in almost all recipes.
Nutritional Yeast Flakes
Soy Parmesan
Cashews
Breadcrumbs
Nutritional Yeast Flakes
Nutritional Yeast Flakes have a hint of nutty flavor that parmesan cheese has, so it works as the best substitute. The great thing about nutritional yeast is it is already a grated powder so there is no need to grate it separately.
This is the common replacement for parmesan when you are looking for vegan dishes. Even though it is not a perfect substitute, it will give a nutty flavor to the dish. While replacing, start adding a small amount of nutritional yeast and then more to reach your desired taste.
Soy Parmesan
If you are a vegan or follow a dairy-free diet, then Soy Parmesan is the best substitute for parmesan cheese to get a similar consistency and flavor to your food.
It is a cholesterol-free cheese and it is a healthier substitute for dairy parmesan. The taste of Soy Parmesan resembles the saltiness of Parmesan, but the flavor may not be rich. Use Parmesan soy in 1:1 replacement.
Also, Check
FAQs on Parmesan Cheese Alternatives
1. What is a vegetarian alternative to Parmesan?
The vegetarian alternatives to Parmesan are Soy Parmesan, Nutritional Yeast Flakes, Cashews, breadcrumbs and so on.

2. What is the same as Parmesan?
Parmigiano Reggiano cheese is the same as the Parmesan cheese. They have the perfect texture to grate on pasta, pizza, and sauces.

3. Is mozzarella similar to Parmesan?
Yes, mozzarella cheese is similar to Parmesan cheese, but with a softer texture.

4. What can I use instead of Parmesan cheese in Alfredo sauce?
The best replacements for Parmesan cheese in Alfredo sauce are Pecorino Romano, Pecorino, Grana Padano, Piave, and other hard cheeses.

5. What is Parmesan made of?
Parmesan is made with milk, salt, rennet and bacterial cultures.
In a Nutshell
We are hoping that the above-given details about Parmesan Cheese Substitutes are useful for you. You can pick the one alternative that is available and suits your recipe. Bookmark our site to know more substitute food articles.